Annie Mabus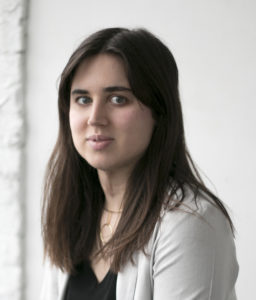 The Ship's Sponsor for USS Colorado is Annie Mabus. Annie was born in Jackson, Mississippi. Early in her life, she moved with her family to Saudi Arabia when her father, Secretary of the Navy Ray Mabus, served as ambassador to the Kingdom. She returned to Mississippi for her schooling and remained there through high school. During that time, she also traveled, studying in France and seeing much of the world. Annie is an accomplished swimmer who has competed throughout her life, winning a state championship as a high school junior.
Annie attended New York University, where she studied art history and studio art. She completed several prestigious internships at major are institutions, including The Whitney Museum of American Art and the Museum of Modern Art. She graduated with honors from NYU in 2014 and has remained in New York. After graduation she was appointed VIP manager at MoMA's summer music series, and currently assists a prominent art and cultural advisor with international projects. Annie plans to attend graduate school and pursue a career in museum curation.
The Navy plays an immensely important role in Annie' life. With her father's appointment as Secretary, Annie was welcomed into the Navy family and created lifelong friendships with many Sailors and Marines. She was named an honorary member of the U. S. Naval Academy's 23rd Company in recognition of her close connection with the Academy and the Brigade of Midshipmen. Her place within the Navy family was cemented when she was named Ship Sponsor of Colorado, and she looks forward to a lifelong relationship with the submarine and its crew.
The Role of a Sponsor
The Secretary of the Navy is charged with designating sponsors for all United States Navy Ships. Sponsors play a unique role for the Navy. As they christen their ships, bestowing upon the vessel a name chosen by the Secretary of the Navy, they become an integral part of that ship's history. The crew of the ship may change many times over the course of a ship's life, but the Sponsor remains the same. The Sponsor's role is an important one. She will participate in as many of the ceremonial milestones in the life of her ship of the ship as possible and her experiences will be memorable.
Ceremonial Milestones
Keel Laying Ceremony: During this ceremony, the Sponsor etches her initials into the keel plate to verify that "This keel has been truly and fairly laid".
Christening: The Sponsor bestows the ship's name while smashing the bottle against the bow of the ship.
Commissioning: The commissioning ceremony is one of the most important. The ship is accepted by the United States Navy and becomes part of the active Navy Fleet. When the Sponsor says, "Man Our Ship and Bring Her to Life" and the crew boards the ship, all present rejoice and break out in thunderous applause. It is a very patriotic and proud moment for all.
Relationship with the Ship and Crew: Far beyond participation in ceremonial milestones, Sponsorship represents a lifelong relationship with the ship and her crew. While this bond begins with the ship's christening and the initial (plankowner) crew, it will ideally extend throughout the ship's service life and even beyond. Sponsors are encouraged to make every effort to foster this special relationship, and to maintain contact with the initial and successive captains and the amazing men and women who comprise her crew
For more information about ship;s sponsors visit Society of Sponsors of the United States Navy